Matsuri



Gender

Female

Occupation(s)

Student

Age

16

Romances

Gaara (husband)

Family

Temari (half-sister)

Hair Color

Brown

Eye Color

Black

Friends

Enemies

None
Matsuri didn't appeared in the series during the 1st season .She was first shown in the 2nd season but only in one episode .We also saw her in the third season where she was presented as Gaara's girlfriend .
Personality
Edit
We don't know much about Matsuri, but in the series she is shown as gentle girl that cares very much about Gaara although he didn't feel the same .She can also be very aggressive when someone hurts Gaara .
Appearance
Edit
Matsuri has straight chin-length brown hair, dark eyes, and fair skin .She is described as ''a very cute chick'' by Kiba .Even if Matsuri got a lot of attention by men around her, Matsuri was never shown to care much about it .In the final episode she had long hair .
Second year
Edit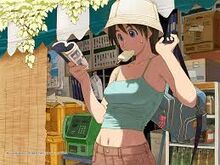 She was only shown watchingn a football game and siting next to Gaara while she was blushing .Also she was talking to Temari in the cafe before the game started .
Third years
Edit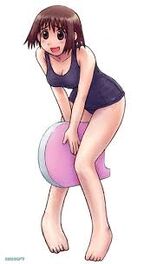 At third season she is shown as Gaara's girlfriend and how they cuddling .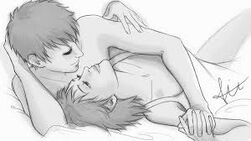 In that chapter Gaara told her when they graduate he will take her to his secret place and kiss her once .
After that Matsuri has been shown once more before end of season on the beach with her boyfriend Gaara .
Final episode
Edit
She was with Gaara and their new born son .